Do you know how powerful client feedback is? Feedback can help your business improve and grow because it allows you to microscopically see and analyze certain areas in your business that need to be fine-tuned.  However, asking for feedback can be challenging because you have to use the right approach in order to get straight answers. Business people who want to get an honest evaluation of their products and services should consider taking advantage of customer support live chat as a means to communicate with customers. 
Use Customer Support Live Chat To Ask How Did We Exceed Your Expectations?
This question does indeed stroke your ego but the point of asking this question is not to boost your morale but to actually help your customer remember the good experiences they had with your company. Their answers will give you a better understanding of what to do to make your customers feel valued and loved. Ask an open-ended question so you can give them the freedom to express what they feel. You'll never know, after asking the question they might leave your social media pages with a flattering review or rate you with 5 stars. 
Can You Share A Customer Service Interaction That Was Memorable to You?
Regardless if the interaction was amazing or whether it was downright disastrous, this question will make your customers feel that you value their opinions of your service and that you are hell-bent on making things right to keep your customers happy and satisfied. 
How Can We Make Your Experience With Our Company Enjoyable?
The whole point of asking for feedback is so you'd know how to make your customers happy because happy customers will always want to do business with you. This question will give you straightforward answers so you can streamline your business in ways that will bring joy and satisfaction to your customers.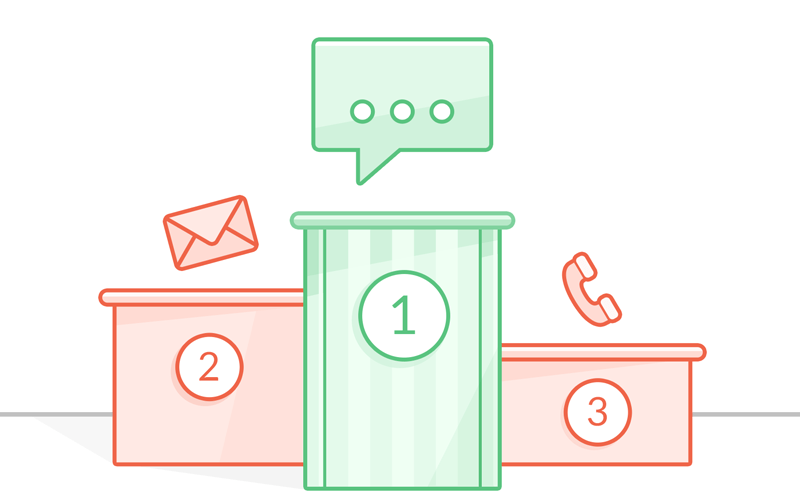 Looking for Information About Customer Support Live Chat?
If your business hasn't yet employed customer support live chat, now is the time to do it! At Digital Leadsource, we offer a managed website live chat service that helps increase the number of leads your business gets online. Visit us at our site to learn more.