Do you know that at present there are over 3 billion people who are using the Internet? If you are currently running a business, it would be downright foolish if you don't penetrate the World Wide Web and establish your reputation there. Business owners should take advantage of the fact that consumers today are using the Internet to make purchases. According to research, there are three proven ways that will help drive traffic to your site – social media, Managed Chat Services, and great content.
Social Media
One of the time-tested strategies that is guaranteed to increase website traffic is through social media. Keep in mind that those who are using the Internet are also active on social media. If you can promote your brand through graphics, content or videos on popular social media platforms such as Facebook, Instagram or Twitter, you can expect your leads to increase. As long as you know what to post and when to post, your website is going to get a lot of traffic.
Managed Chat Services
Are you aware that according to research, 44% of consumers use live chat in the middle of a purchase? If your website has this feature, you can expect that more and more customers will visit your site. Choosing not to have this invaluable feature is just like choosing to ignore your customers. People want fast and convenient ways to communicate with you and a managed chat service can do just that. They would prefer to ask questions to an agent in real time than wait for an email.
Great Content
Great content will attract customers. As long as you provide consistent quality content, people are going to be interested in your business. Keep your content factual, interesting and updated. You won't go wrong with it.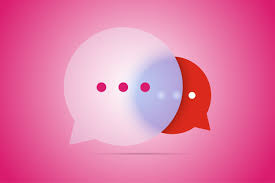 Looking for More Information About Managed Chat Services?
So, there you have it, 3 ways to increase website traffic include the use of social media, adding Managed Chat Services as a feature and providing quality content. At Digital Leadsource, we offer a managed website live chat service that helps increase the number of leads your business gets online. Visit us at our site to learn more.