When you're in business, you cannot afford to leave a bad impression on your customers because more often than not, it is very rare to get a second chance unless you are willing to fight tooth and nail to change their perception of you. You don't have to do that though if you start off on the right foot. Impressing your customers through outsourced live chat services is one way of making sure they are happy with your service.
The Greeting Should Be Friendly and Personal
Give your greeting serious thought because that's what sets the tone of the conversation. Make sure it's not too long or too short. Keep it friendly and personal. There is a feature in the live chat that allows you to collect visitor information like their location. You can use that as part of your greeting to make it more personal.
Add the Name and Photo of The Agent
For some reason, live chat makes customers think that they are chatting with a robot since they can't see you. Show them your human side by adding a name and a photo of the agent in the chat box to give it a personal touch.
Show Positive Energy
Make a good first impression by creating an enthusiastic live chat greeting. Your customers can sense your positivity from across the screen and this will make them feel more comfortable chatting with you.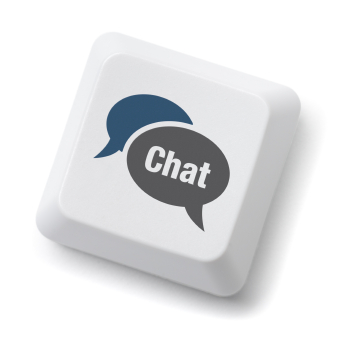 Looking for Outsourced Live Chat Services?
Using outsourced live chat services will not guarantee a boost in your sales unless you do it right. At Digital Leadsource, we offer a managed website live chat service that helps increase the number of leads your business gets online. Visit us at our site to learn more