" />

Digital LeadSource
Get more leads now!
Digital LeadSource is a managed website live chat service that acts as the ultimate lead generation tool to help increase the number of leads your business gets online.
Find out how you can get started today!
Step 1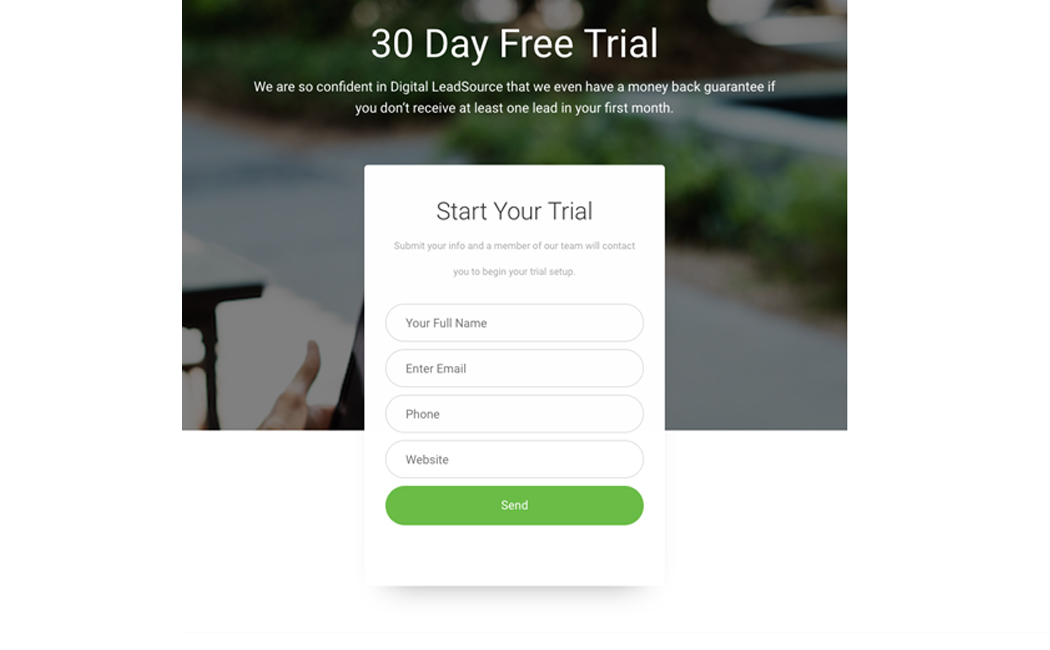 Submit Your Info
Your journey towards a surplus of leads begins as soon as you submit your information. By telling us a little bit about your business, our live agents will be able to work effectively to generate leads.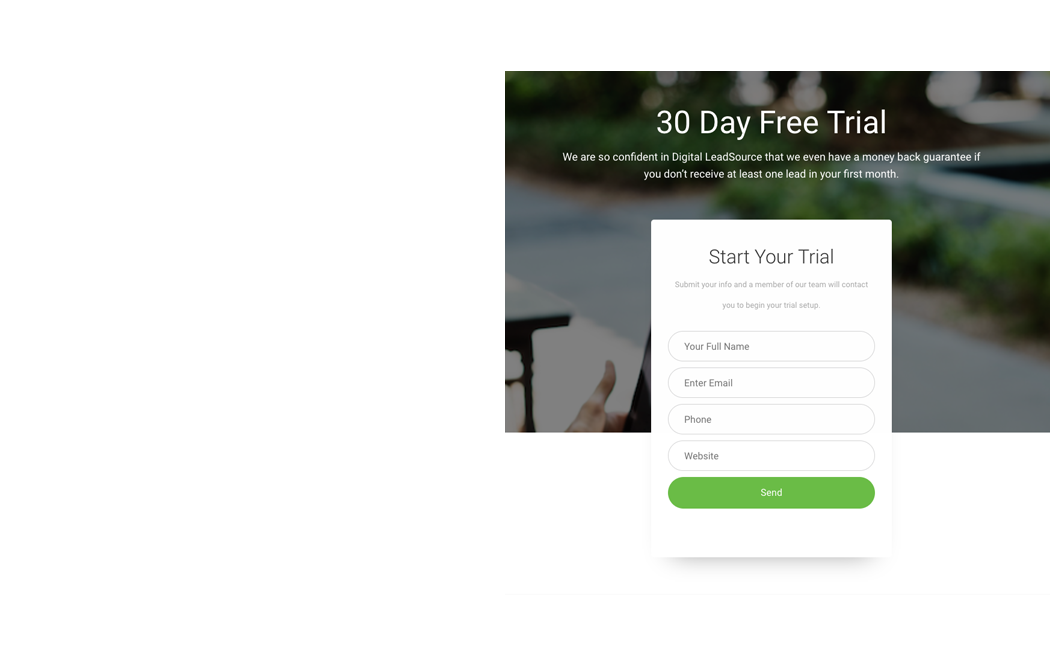 Step 2

We Customize Your Chat
Next, we customize your live chat settings to make sure that your live chat stands out above the crowd and matches your business's brand. We can change your chat's colors, setup, and more to meet your specific wants and needs.
Step 3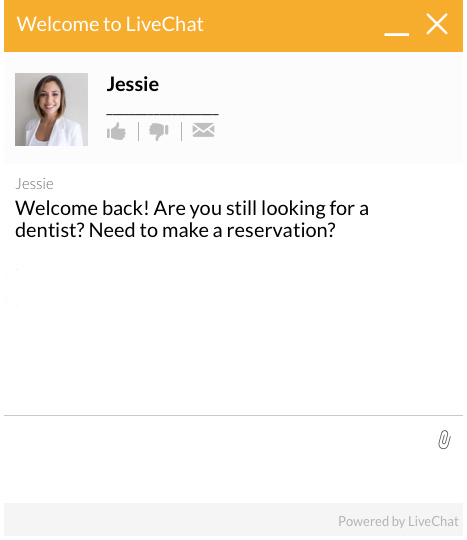 We Start the Chat
One of our Live Agents constantly monitors your website Monday-Friday from 9am-5pm for visitors. As soon as any potential leads are on your site, we immediately initiate a conversation and the lead generating process begins.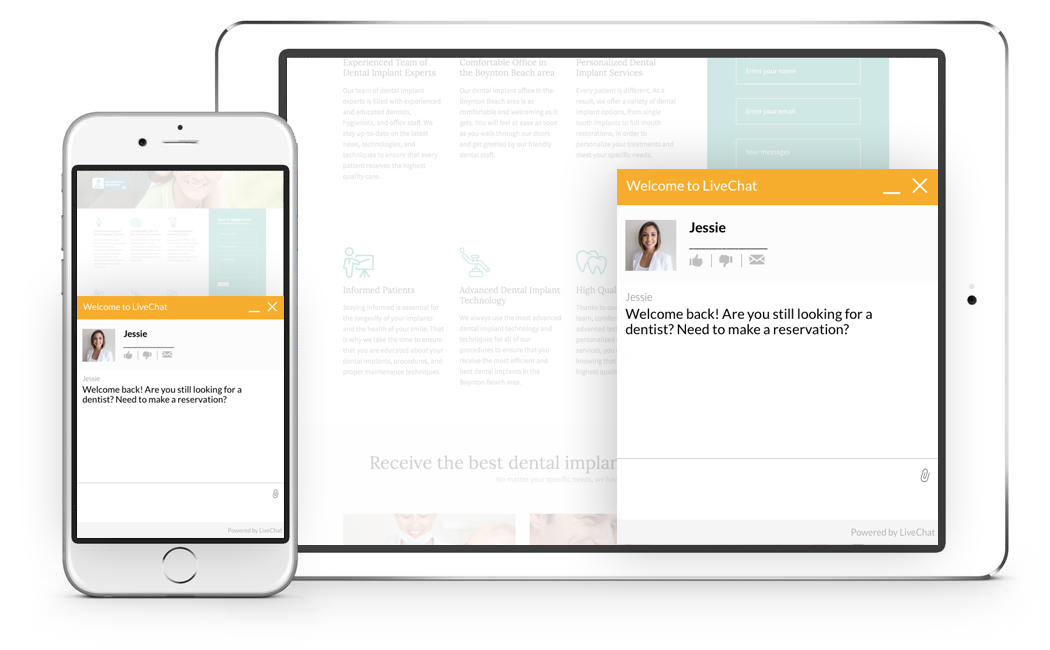 Step 4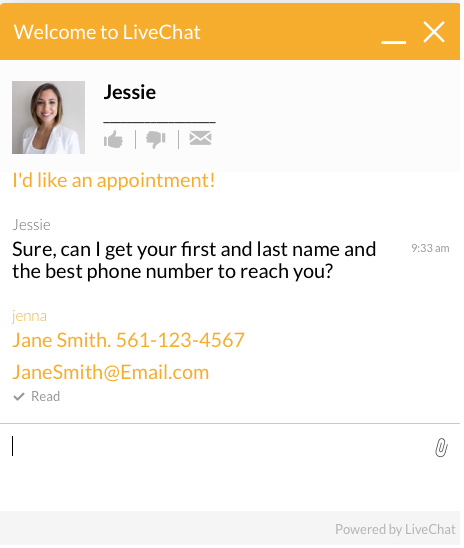 We Get Their Info
After we begin the chat, we get their name, phone number, email and some information about what they need. We covert your web traffic into new leads for you! Web visitors are three times more likely to send their info through a chat, as compared to a phone call or contact form.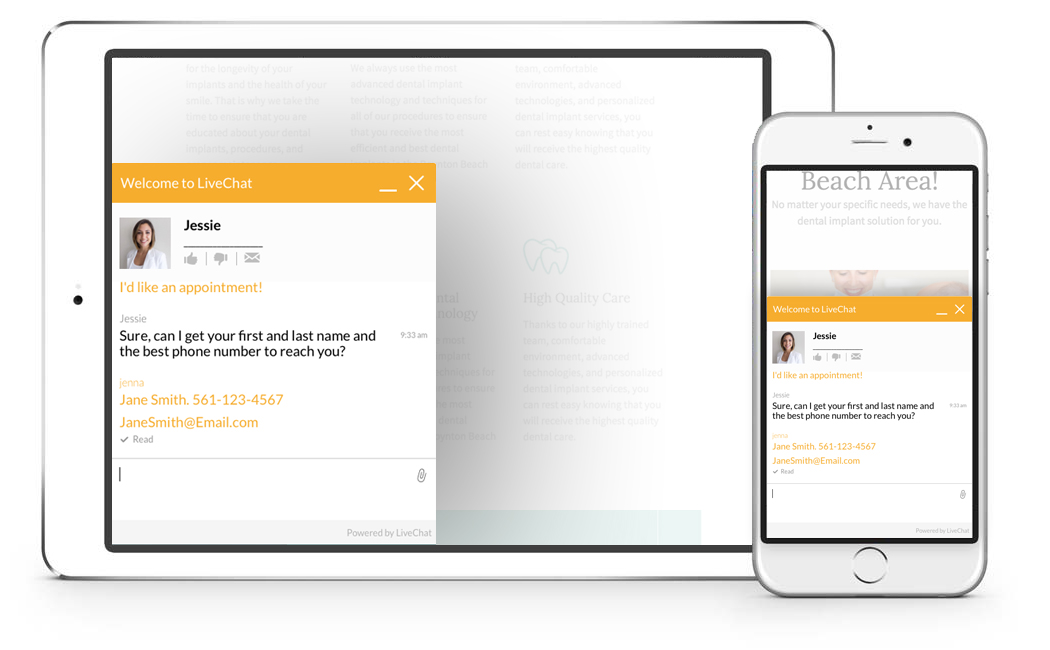 Step 5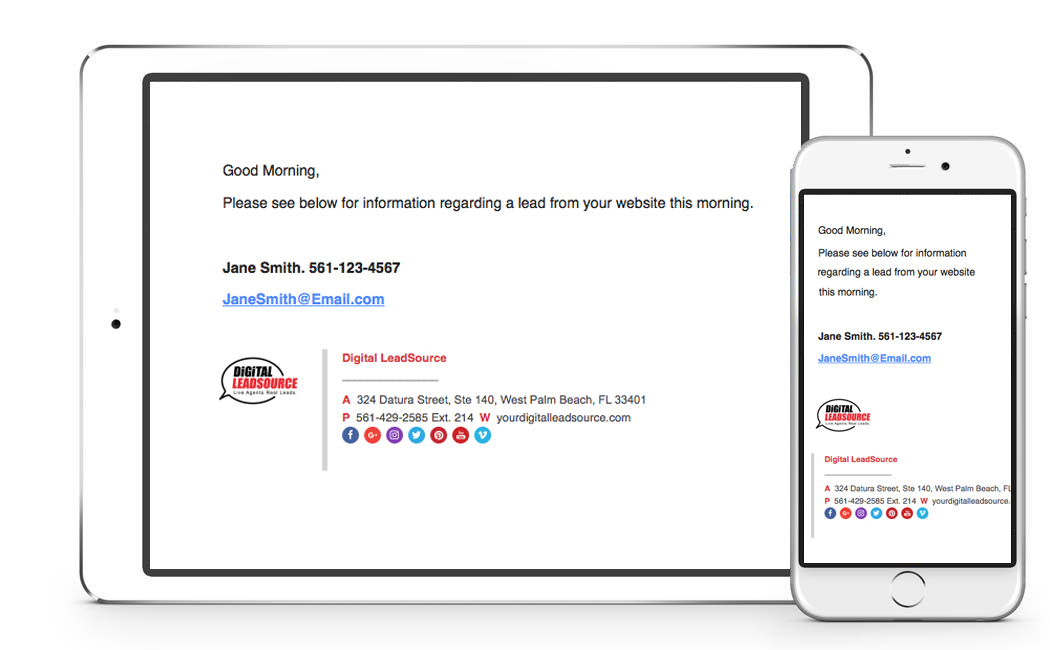 You Get the LEAD
Immediately after we obtain the fresh lead, we give it directly to you. Not only do we send you an email with all of their information, but we then let you know that the lead was sent through a follow-up phone call as well.