Whether you are new to the business world or you've been running a business for decades, one thing is for certain; customer service is the foundation of any business. It doesn't matter if you sell products or offer services; the one reason why you are still in the business field is that you are able to offer your customers excellent customer support. There are many different ways to convince customers to choose you over your competitors and one of which is adding a Live Chat Support for Website. Do you know that 9% of Americans prefer to spend money on brands that provided them with exceptional customer service? If you haven't tried Live Chat Support before, there is no better day than today to give it a shot.
Is Live Chat Support for Website Good for Business?
The answer is a resounding YES! It definitely is good for business. Why? First of all, it allows a customer to connect with an agent almost immediately. There is no need to find a phone to dial your number and there is no need to complete lengthy forms just so you could explain the problem you are experiencing. In just a few clicks of a button, you can already get in touch with an agent to help you with your crisis.
Multitasking Is A Bonus
One reason why customer prefer to use live chat is that it allows them to multitask while they wait for a response. In a recent survey, it has bee found that 51% of customers like live chat because it gives them the chance to multitask. Despite having to wait for a couple of minutes, they will still be productive since it allows them to resume their work.
Record of Conversation
Another excellent feature of a live chat is that you can have your own record of your conversation compared to a phone call where you won't have a copy of a transcript. Since it is done via text rather than voice you can save your conversation and be able to share links.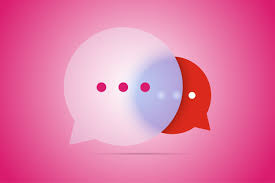 Looking for Live Chat Support for Website?
The number one purpose of Live Chat Support for Website is to satisfy your customers and when this is achieved, the rest will follow. At Digital Leadsource, we offer a managed website live chat service that helps increase the number of leads your business gets online. Visit us at our site to learn more.